Our resources
Forging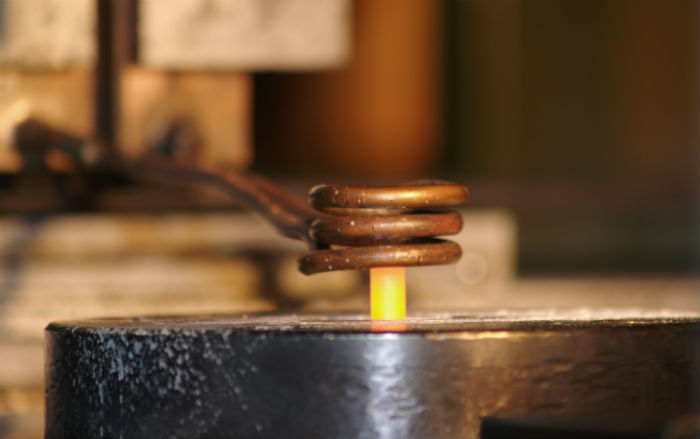 A range of presses from 15 to 250 tonnes allows us to forge diameters from 3 mm to 45 mm in length of up to 1350 mm.  These machines are fitted with high-speed conduction or induction heating systems.
Heat treatment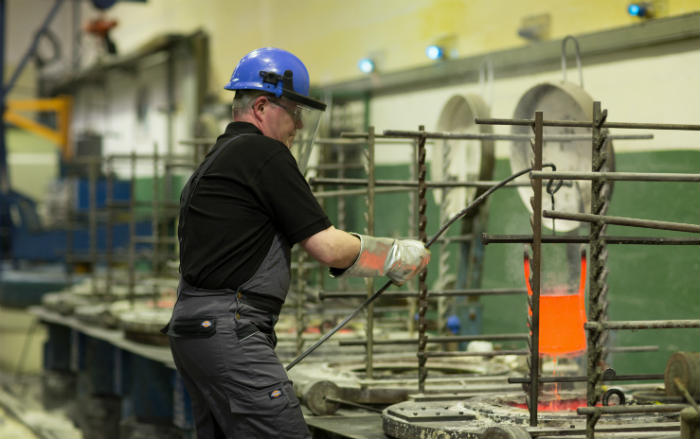 RABOURDIN has the in-house heat treatment facilities required to produce its own components, as well as products for aerospace and military applications:
salt bath furnaces for steel quenching and carburizing,
controlled atmosphere furnaces for stainless steels, titaniums and inconel,
a complete line dedicated to TENIFER nitriding of our own products and customer components. This process enhances surface hardness to improve wear and corrosion resistance.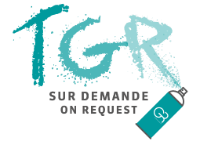 Optionally, RABOURDIN components can also be provided in TGR anti-friction versions. (TGR logo to be added). The self-lubricating qualities of this process reduce the coefficient of friction by 50%, considerably extending the working life of treated components, even where no lubrication is used. This treatment adds no thickness and offers operating temperatures of up to 500°C. The same treatment is also available as an additional service for customer components.
Turning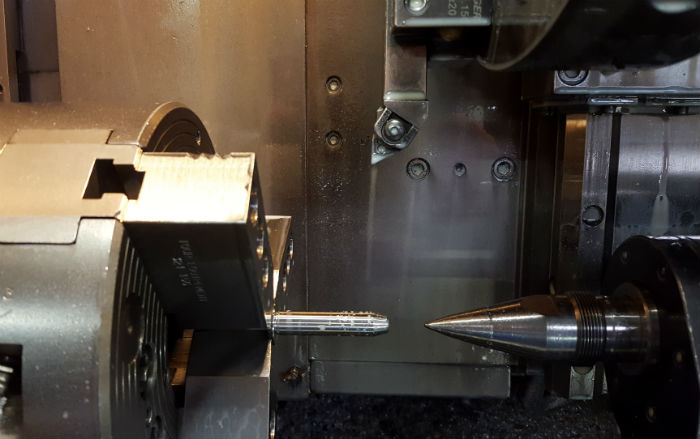 Our turning shop contains more than 20 SOMAB and MORI SEIKI CNC machines capable of handling lengths of up to 760 mm,
Two twin-spindle, twin-turret lathes with bar feeders,
Automated turning centers created internally by our dedicated continual process improvement department.
Drilling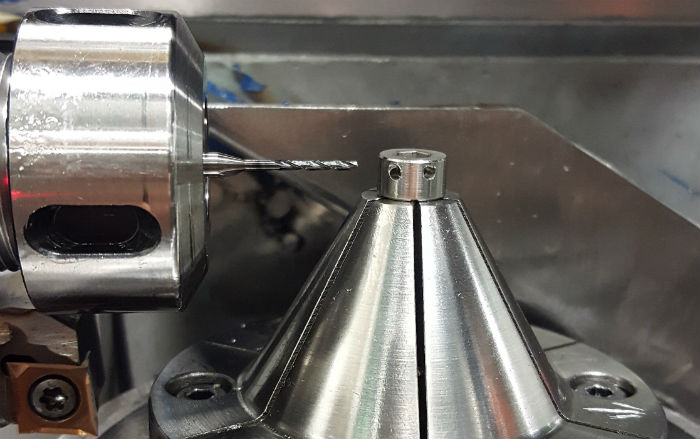 Drilling of aircraft components down to 0.6 mm diameter on automated or manual machines, complemented by a digital drilling center for production.
Marking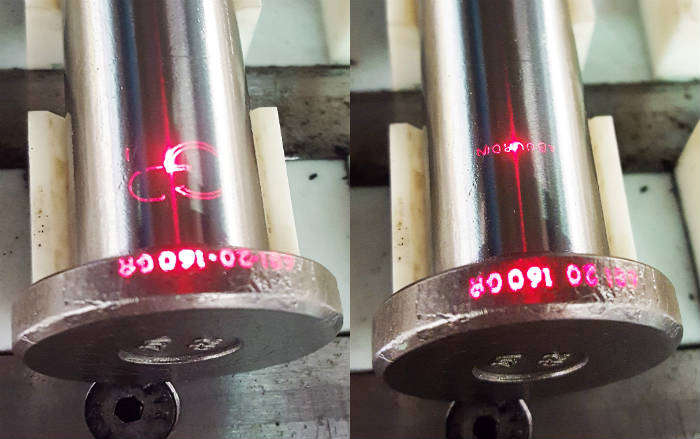 We offer several marking methods :
Struck,
Roller,
Micro percussion,
Engraving or laser, depending on requirements and product imperatives.
Boring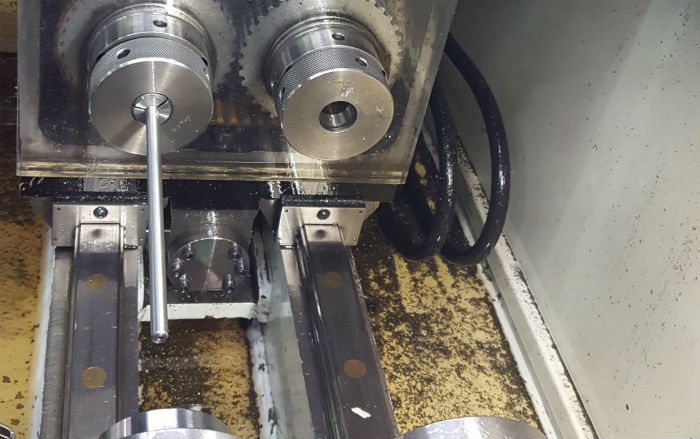 RABOURDIN has two boring machines for diameters between Ø1 and Ø20 over a maximum length of 1000 mm, enabling production of our 626 ejector sleeve products and all other types of general mechanical engineering products requiring deep boring.
Grinding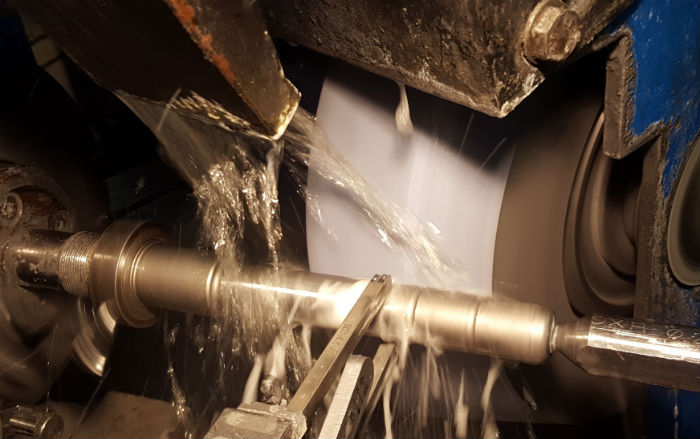 Grinding is the final operation that gives our products the precision and quality expected of RABOURDIN products. The grinding production unit contains :
through-feed and end-feed centerless machines,
conventional and digital machines for grinding wheels up to 630 mm wide.
The unit also includes :
STUDER automated intermediate production grinders,
computer-controlled external grinding machines up to 700 mm in length.
Micro-mechanics
This unit specializes in standard grinding and high-precision technical components. Pins, punches and other complex products are produced here using our flat and cylindrical grinding machines.
Rolling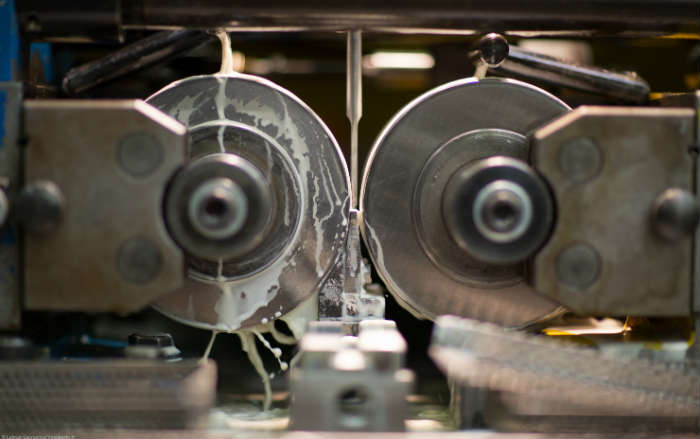 The rolled thread is a process of shaping without machining used by RABOURDIN.  This manufacturing process by distortion of the material by rolling brings numerous advantages to the quality of our screws. It is  a very productive process of shaping because the absence of ships allows to save up material during the machining of the part.
Besides, the main characteristic obtained is the uncut fiber which follows the shape of the part, which increase the resistance in the distortion and the breaking of our components.  So, we obtain wear-resistance hardened surfaces.
The mastery of materials and manufacturing processes guarantee a high quality of the screws intended for high-tech sectors such as aeronautics, spatial and Defense.