The Company
RABOURDIN restructured in 2015 as the basis for repositioning itself as a major force in French and international markets.
Our new catalog of standard products has been expanded to include more than 17,000 references. The majority of our product ranges serve the markets for plastic injection molding, punching and stamping and high-precision fasteners.
Since the acquisition of the company, our priorities have been re-establishing top-quality customer service, maintaining "Made in France" quality standards and globally recognized expertise, and developing our range to provide more effective support for our customers as they grow.
Key figures for RABOURDIN :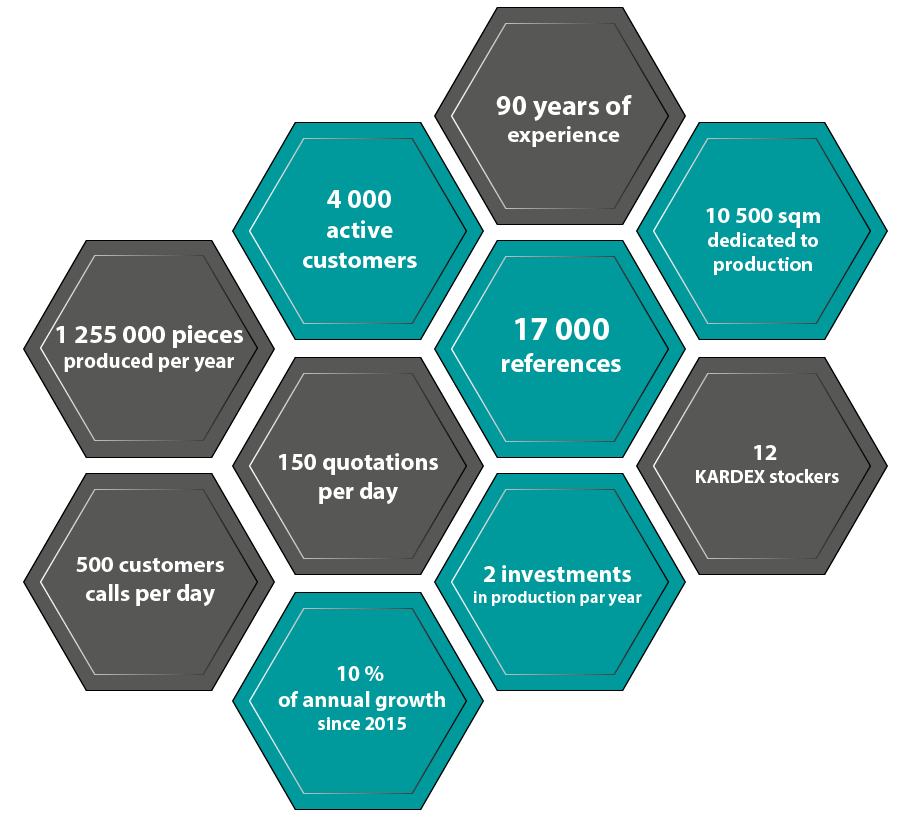 And 120 employees dedicated to our customer's needs :
France Back Office
An Export Back Office
A Field Sales team
A Production team
A Purchasing department
A Quality department
An NS Product Design department
An Aerospace Product Design department
A Hot Runners, Cold Runners and Silicon Injection product design department
An Administration & Finance department
Our values